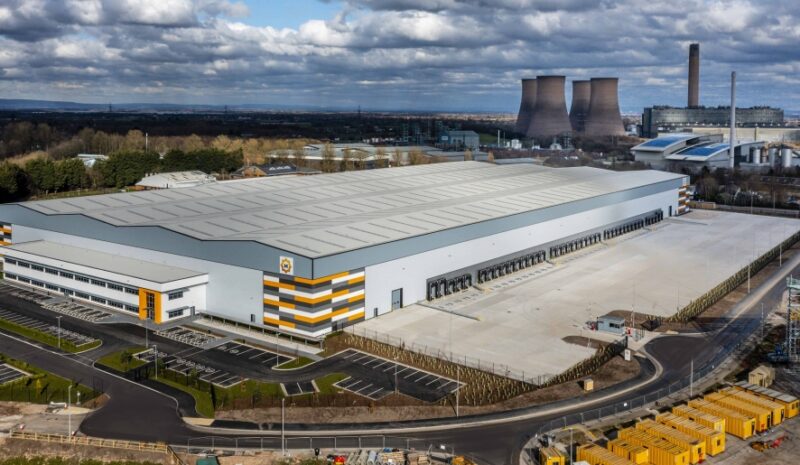 The first half of 2022 has been another bumper period for the North West industrial property market, with over half a billion pounds of investment deals completed and lettings of large units up by a quarter, according to research by B8 Real Estate.
Its latest Market Update shows that 39 investment deals with a total value of £505m completed during the six months – 26% lower than last year's record first half, but still 24% above the five-year average. Well over a fifth of all investment (£110m) was for speculative developments, with investors' appetite for such schemes reaching a record high during the early months of the year.
Meanwhile, lettings of 'big box' units (over 90,000 sq ft) totalled 4.19m sq ft – 25% higher than the same period last year. With only two new-build speculative units immediately available, supply is still failing to keep up with demand, which is continuing to push up rents.
Smaller units also saw record rental growth, with rents on second-hand units edging closer to those of new-builds due to lack of supply. Land values have continued to increase, reaching over £2m an acre in the most sought-after locations.
Key investment deals in the first half included the sale of Artis Park, Winsford to The Albert Gubay Charitable Foundation for over £22m; Mileway's £10m acquisition of Southside Bredbury; the £101m investment by Frasers Logistics & Commercial Trust to fund a new Peugeot distribution centre in Ellesmere Port; and the £19m acquisition of Rhodes Business Park in Middleton by Oxenwood.
Simon Wood of B8 Real Estate's investment team said:
"Despite the economic headwinds and the ongoing War in Ukraine, the industrial property market has continued to perform strongly, both in terms of trading volumes and pricing achieved. Whilst the market has noticeably softened in recent weeks, prices remain well above historical levels.

"A key trend is the growing importance of ESG issues, particularly from institutional investors but also from occupiers. Building owners and developers need to give serious consideration to EPC levels, BREEAM and other initiatives to if they want to ensure premium pricing and strong demand in the future."
Key occupational transactions during the period include that of an 878,000 sq ft unit at Warrington's Omega site to Home Bargains; a 505,000 unit at Omega to Iceland Foods; and 393,000 sq ft unit to NHS supply chain in Widnes.
Jon Thorne of the lettings team said:
"While some occupiers have put their requirements on hold to assess the economic climate, we believe there is still good depth in occupational demand and expect take-up to remain strong in the second half, with total take-up in 2022 still well ahead of the five-year average. Although viability issues may slow the delivery of speculative development, this means that supply will remain constrained which will help maintain continued rental growth.

"Despite the threat of an economic slowdown, we believe that the industrial sector will remain resilient as it is underpinned by structural changes – such as the growth of online retailing, increased storage of products in the UK to protect supply chains and onshoring of manufacturing – which should ensure continued growth in activity in the months and years ahead."
Download our latest Market Report Update for more information.
---
Share this article