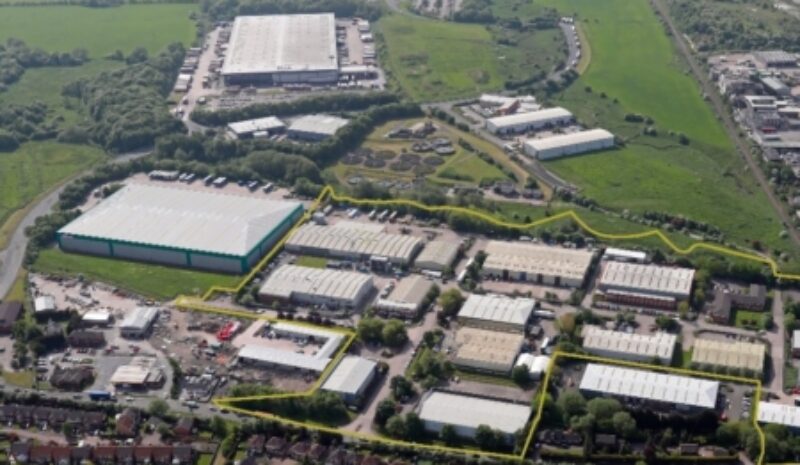 Warehouse REIT, the AIM-listed specialist warehouse investor, announces the completion of the acquisition of the Midpoint Estate, a multi-let estate of 20 high quality, individual warehouse units on 29 acres in a strategic location off the M6 motorway in Middlewich, Cheshire for £15.5 million, reflecting a net initial yield of 6.6 per cent.
The Midpoint Estate totals 182,500 sq ft with its 20 individual units ranging in size from 2,300 sq ft to 31,600 sq ft, located within two miles of Junction 18 of the M6 motorway and approximately twenty-six miles south of Manchester. The estate comprises high quality, predominantly detached, low density warehouse units, all of which are income producing, and is strategically located in a region with very limited supply of existing and new build alternatives.
The Midpoint Estate is an off-market transaction which meets the Company's focus on economically-active geographical areas that are expected to respond (in particular, in respect of rental growth) to active asset management initiatives. There are a number of identified opportunities to grow rents and WAULT through pro-active lease re-gears and renewals. The Company is funding the acquisition from its recently extended bank facilities with HSBC.
Andrew Bird, Managing Director of Tilstone Partners Limited, commented: "We continue to source economically relevant warehouse properties, which enable the occupiers to drive profits from their operating businesses. We are witnessing strong levels of occupational demand, which ties into the recent news of record levels of UK employment. With vacancy levels remaining low, the warehouse sector is positively positioned for further rental growth and management are confident in their ability to drive shareholder value.
This acquisition is a further example of the Company continuing to take advantage of the attractive opportunities we are seeing."
Simon Wood of North West industrial specialist B8 Real Estate who acted for the vendor, commented "this transaction demonstrates the continued demand and commitment investors have to the North West industrial market. We are delighted to have worked on this successful sale to Warehouse REIT and I am sure they will continue to drive the asset management and success of this significant industrial estate to improve this mid Cheshire location along with other nearby developments including Tritax Symmetry's Magnitude Estate".
B8 Real Estate and Legat Owen advised the vendor on this transaction.
Savills acted for Warehouse REIT in connection with this transaction.
---
Share this article