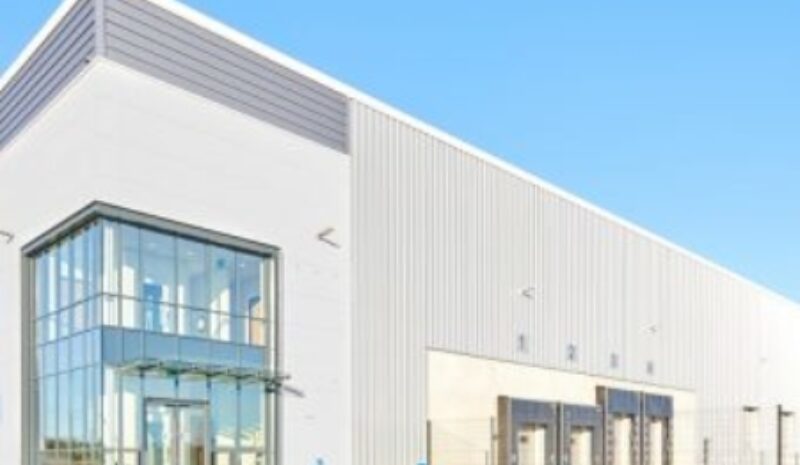 The Incontinence Shop has agreed to take the unit on a 10-year lease at the site in Bolton for use as a distribution centre.
This deal, which has been struck at £7.50/ sq ft, follows Solus and an undisclosed pharmaceutical supplier's uptake of similar sized units on the same lease lengths. With these three deals, there are only two of Multiply's nine units available, one at 55,600 sq ft and the other at 150,000 sq ft.
Multiply Logistics North is being delivered as a joint venture between Harworth and the Lancashire County Pension Fund through Knight Frank's Investment Management arm. The joint venture was established in May 2017 and involves LCPF funding 80% of the acquisition and the development with Harworth funding the remaining 20%.
The development is part of Harworth's wider Logistics North site which has occupiers including Amazon, Aldi, Whistl, MBDA, Greene King, Costa and Komatsu.
The parties took corresponding interests in Multiply Logistics North with Harworth undertaking development management and asset management roles. B8 Real Estate, JLL and Knight Frank are acting as joint agents for the scheme.
Harworth received outline planning consent for Logistics North in December 2013.
Tim Powner, asset manager of Harworth Group, said: "Three new lettings in six weeks show that the North West industrial market remains in good shape and continues to grow. Our focus as a joint venture remains getting the final two built units let and levels of demand suggest that we should achieve this in short order."
Piers Windows, senior investment manager at KFIM, said: "We're pleased with how Multiply Logistics North has developed over the past two and a half years, realising a strong income stream for the Pension Fund and Harworth while delivering hundreds of new jobs for Bolton and Greater Manchester. We are confident that the existing scheme will be fully let shortly.
---
Share this article