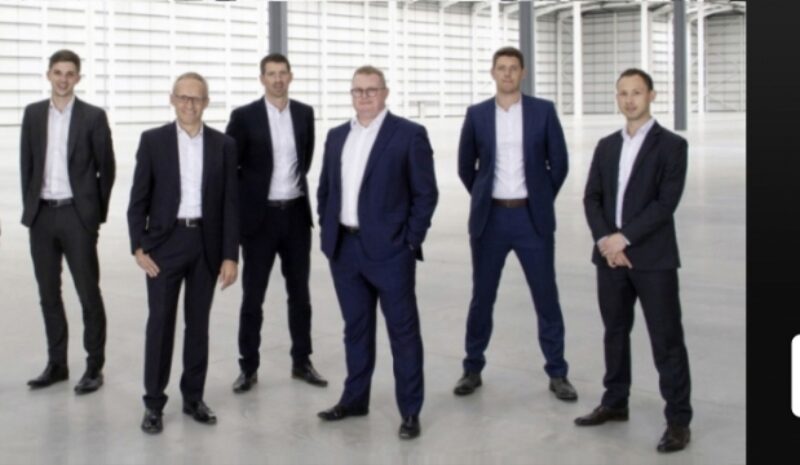 Press Release, March 2021: Results are coming in quick succession for Warrington based specialist property practice B8 Real Estate, positive news for the company and the North West region in the wake of Covid-19.
B8 Real Estate has confirmed lets close to 0.5M sq ft in Liverpool City Region over 3 large transactions with North West leading third party logistics (3PL) provider Littler & Associates as acting for Kammac. The latest in a run of recent deals that highlight increasing demand for industrial property in the region.
The lets for landlords' Vengrove's Space 170 distribution warehouse, Cordia Savills' Jupiter 143 at Knowsley Industrial and Business Park, and Threadneedle on The Cube in Runcorn, are evidence of how industrial property is well placed to weather economic fall-out as the shift towards e-commerce and associated growth in the logistics sector continues
B8 Real Estate's success throughout a complex year has been recognised with a host of recent award wins: EG named B8 Real Estate the No. 1 Agent in the North West Industrial Sector in the EG Deals Competition; and the property specialists also scooped up no less than six titles including two investment awards at the annual CoStar Awards.
List of awards
EG Deals Competition 2020 – EG is the trusted source of real estate intelligence, with the annual deals competition celebrating the UK's most active agents.
Leading Agent – North West Industrial Sector
CoStar Awards – CoStar is the world leader in commercial real estate information. The annual CoStar Awards recognise the best of the best in Commercial Real Estate, analysing the performance of top agency firms based on the thousands of deals that take place across a 12-month period.
Industrial Award – Most Active Disposal Agent (S/F)
Industrial Award – Most Active Disposal Agent (Number)
Industrial Award – Most Active Acquisition Agent (S/F)
Industrial Award – Most Active Single Branch Agency Acquisitions & Disposals (S/F)
Industrial Award – Most Active Single Branch Agency Acquisitions & Disposals (Number)
Investment Award – Regional Investment Agency
Investment Award – Single Branch Investment Agency
The North West industrial market has strengthened in 2020 with a record year for big box demand, Jon Thorne Director at B8 Real Estate puts down to changing consumer habits to online retail, accelerated by Covid-19.
"The change in consumer habits has helped to strengthen the E-commerce & logistics sectors by unprecedented occupier demand. We are also seeing increasing demand in the manufacturing sector largely driven by Brexit." – Jonathan Thorne, Director, B8 Real Estate
Looking ahead, Thorne believes occupiers who have been holding off at the end of last year due to Brexit uncertainty should have greater confidence in 2021, now that there is a deal in place.
Thorne provides further insight in B8 Real Estate's biannual Market Report, you can sign up to receive your free copy.
To help companies take advantage of rising property prices, B8 Real Estate has also joined forces with Dow Schofield Jones to launch a new service that will help property owners, occupiers and private equity firms assess their position and consider ways to raise funds and reduce costs.
The new service will provide a one-stop shop for industrial property advisory services, including corporate finance, debt fundraising and tax advice.
---
Share this article