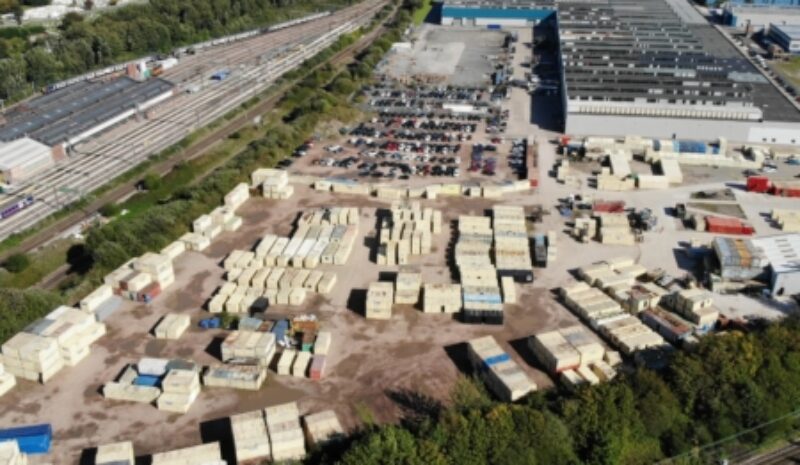 B8 Real Estate acting on behalf of private investors have sold Triumph Business Park, Speke, Liverpool to InfraRed Capital Partners Limited ('InfraRed').
The Park which is located on circa 65 acres comprises an existing 825,000 sq ft of industrial accommodation ranging in unit sizes, circa 15 acres of open storage land and a further 10 acre development site.  InfraRed intend to implement a value add strategy and develop the 10 acres on the site for modern industrial accommodation.
Simon Wood of B8 Real Estate commented:
"We are delighted to have completed the sale of this transaction to InfraRed.  It is a site that we have been involved with for a considerable time piecing together various ownerships and carrying our numerous asset management initiatives on behalf of our client.  The Park has been a tremendous success attracting tenants including Rayware Group, Fruitful Homes, DPD Local, Mobile Mini, Tech Folien amongst others.  It is fantastic to see this former car manufacturing plant transformed into such a vibrant estate attracting new investment and further redevelopment".
James Cooper, Director, Real Estate and Head of UK and Ireland at InfraRed commented:
"We are delighted to have completed this transaction and look forward to implementing numerous initiatives on site.  This includes development of a new multi-let format on surplus land, maintaining sustainable specification.  The Park is only 7 miles from Liverpool City Centre, benefiting from infrastructure improvements, increased urbanisation and strong tenant demand from bio-techincal, pharmecutical and last mile logistic operators.  InfraRed has  a 25 year track record in this sector having acquired, developed and managed over circa 17M sq ft of inudstrial assets and we continue to seek additional opportunities throughout the UK".
Andreas Karsaros, Director, Read Estate and Head of Strategy commented:
"This marks our 10th acquisition in our Fund IV adding to its existing industrial holdings in the UK and complimenting the Funds current office and residential assets in Germany, France and Ireland.  We continued to expand our programme on value add investing in sectors and locations propelled by technological, demographic and infrastructure changes.The Triumph Business Park, adjacent to Liverpool John Lennon Airport fulfills all the above criteria".
The vendor was represented by B8 Real Estate, Remstone Property Management and Hill Dickinson in Liverpool.  The purchaser was represented by Taylor Wessing, J3 Partners, Peleton, Network Space and Christopher Dee.
November 2019
---
Share this article