The North West's industrial legacy has long been a cornerstone of its economic fabric and, indeed that of the whole of the UK. At its heart, Manchester and Liverpool are two commercial and industrial giants whose cultural influence often feeds the success of the industrial and visa-versa. Yet, the story doesn't end there. B8RE's influence in the sphere of industrial property extends throughout the whole of North West England and beyond. In this piece, we'll begin to explore the areas where B8 operates and what makes these areas so unique from a business perspective. We'll also explore the state of the market with some highlights from our Industrial Property Market Report. 
Manchester: The Industrial Powerhouse
Manchester, renowned for its illustrious industrial past, remains a pivotal hub for industrial property in the UK. Historically rooted in manufacturing and textiles, the region of Greater Manchester now features a large number of warehousing complexes, logistics centres, and advanced manufacturing facilities. This transformation has been spurred by its strategic location and extensive transport links, making it a preferred choice for businesses seeking efficient distribution and supply chain solutions. The proximity to major trade routes and a growing emphasis on sustainable and tech-integrated industrial spaces further enhance its appeal. As a result, Greater Manchester attracts a diverse range of companies— from traditional production outfits to cutting-edge e-commerce fulfilment centres — each seeking the advantages of its evolving industrial property landscape.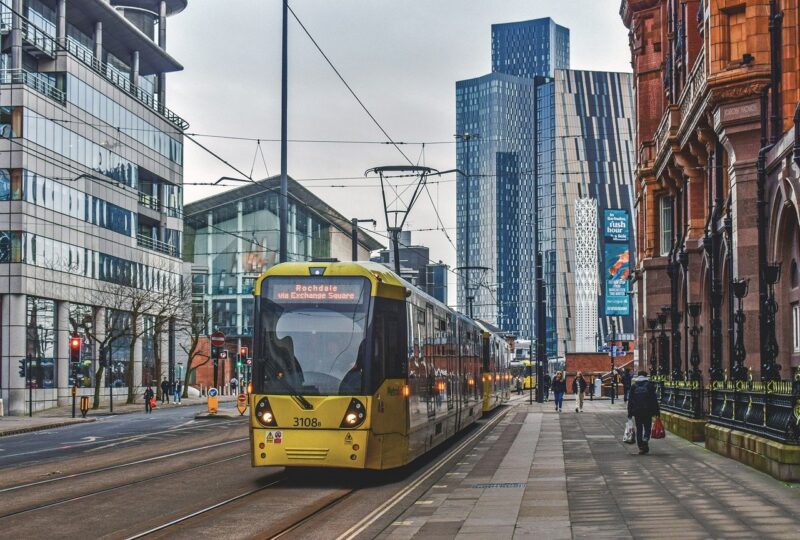 Manchester's historical and modern-day industrial significance is unparalleled. Industrial properties in places like Trafford Park continue to resonate with global businesses while more peripheral areas such as Bolton, Stockport, and further north into places like Bury offer a broader range of ancillary industrial property options. 
Liverpool: Maritime Marvel
Liverpool, with its deep-seated maritime heritage, stands as a cornerstone of industrial property within the broader Merseyside region. Historically celebrated for its bustling docks and trade routes, modern Liverpool and its surroundings have matured into hubs for state-of-the-art warehousing, logistics solutions, and manufacturing units. The region's strategic positioning, especially its access to the Irish Sea, has made it an attractive locus for businesses predicated on logistics and international trade. Further afield in the wider Merseyside region, with its integrated transport infrastructure and emphasis on sustainable and technologically advanced industrial spaces, the area caters to a broad spectrum of enterprises. From traditional maritime industries to emerging sectors like green energy and e-commerce distribution, Liverpool and the Merseyside region continue to be at the forefront of the UK's industrial property portfolio.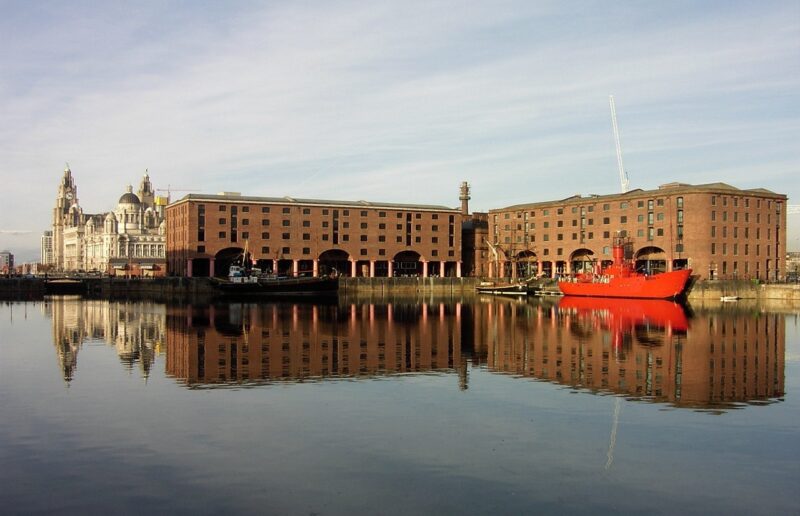 Liverpool, with its maritime legacy and modern logistics hubs, complements Manchester's industrial prowess. The city's influence on the industrial property landscape on the other side of the Mersey extends to, The Wirral including Birkenhead, Chester, Ellesmere Port and Runcorn. Looking out to the East B8's portfolio extends to Skelmersdale, St Helens and connecting conurbations like Wigan. 
Connecting Corridors
The strategic corridor linking Manchester and Liverpool includes bigger, well-connected towns like Warrington and Wigan. Warrington, in particular, is well connected to serve both Manchester and Liverpool and is very well placed in terms of connectivity to the M6 motorway. A prime example of industrial property in Warrington can be found at the Thelwall Lane Industrial Estate. 
The Broader North West and Beyond
Beyond the two great cities of The North West, the larger old mill towns like Preston, Blackburn, and Burnley now stand out as industrial and commercial hubs, close to Manchester. Yet, B8RE's reach isn't confined to just the North West. In North Wales, areas like Wrexham have seen significant industrial growth in the industrial property sector over recent years. Over the Pennines in West Yorkshire, Leeds, Bradford, and Wakefield offer myriad, well-placed industrial property opportunities. Moving south our portfolio also includes the Potteries. B8RE's presence in these regions solidifies its commitment to driving growth across broader northern England.
Key Considerations for Industrial Property Investments
We release two market reports each half year, the latest of which is available for download here. We have summarised our quick take on H1 2023, however is here: In the face of economic uncertainties, particularly surging inflation and escalating interest rates, the North West's industrial property sector has demonstrated resilience. Notably, the first half of 2023 saw an unparalleled surge in transaction values, peaking at an impressive £979M. To caveat this figure was influenced by several larger deals. While 2022 witnessed considerable pricing fluctuations, the majority of H1 2023 showcased more stability. Yet, by the latter part of this period, there were indications of pricing adjustments in response to persistent core inflation and anticipated hikes in interest rates. 
The industrial sector continues to draw considerable 'sideline' capital, bolstered by the ongoing robustness of the occupational market, instilling confidence in these turbulent economic times. Nonetheless, the prevailing economic ambiguity has made it challenging for investors to commit decisively, given the unpredictability surrounding market uncertainty and potential interest rate reductions. Now, more than ever, institutional investors are prioritising ESG standards. There's a heightened emphasis on factors like EPC ratings, BREEAM (Building Research Establishment Environmental Assessment Method), and other related initiatives, as they are instrumental in driving future demand and achieving premium valuations. 
Harnessing the Expertise of B8RE.com in your industrial property journey
Over the past twenty years, we at B8RE have played a significant role in shaping the North West's industrial property market. We've assisted countless businesses in finding their ideal locations, from the vibrant centres of Manchester to the emerging areas of The Potteries. We understand that every business has its unique needs, and that's why we offer custom-tailored strategies to match each client's specific industrial property requirements. Our dedication isn't just about closing a deal; we're here for you from the initial meeting right through to formulating long-term investment strategies. With a strong footprint in hubs like Manchester and Liverpool, our influence spans beyond the North West, which is a testament to our vast expertise and unwavering commitment to fostering success throughout the region.