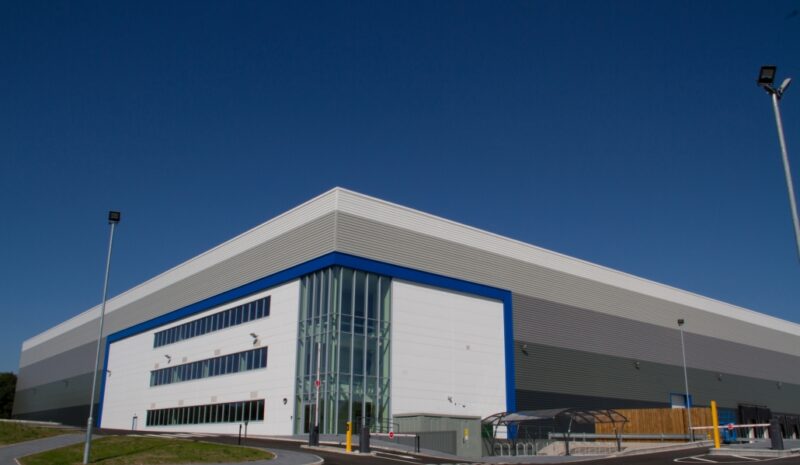 The North West industrial property market continued to reach new heights during the first half of 2021, with the value of transactions having tripled and occupier take-up almost double the same period last year, according to the latest market report from B8 Real Estate.
It shows that there were 49 investment transactions totalling £648m during the first six months of the year, compared to 25 deals totalling £194m in the first half last year. Occupational take-up of larger industrial and distribution units (over 90,000 sq ft) reached a record 3.3m sq ft, up from 2.3m sq ft in the first half of 2020, with a further 3.7m sq ft under offer.
Demand from occupiers has continued to strengthen during the year, driven by the growth in e-commerce, and companies increasing stock levels to avoid disruption to supplies or reshoring their manufacturing operations. However supply is restricted. Availability of good quality 'big box' units (over 90,000 sq ft) is down by 48% on last year at 2.2m sq ft, while in multi-let estates, voids are at a record low and rents are increasing significantly.
Will Kenyon, from B8RE's lettings team, said:
"Occupier demand in the North West is at record levels across all unit sizes with Covid and, to some degree, Brexit helping to increase demand. The issue facing the market now is supply. With few existing units coming back available and no obvious signs of this changing, rents will continue to increase. The current shortage of building materials and increased construction costs will only add to this problem."
Demand from investors has also been rising, with new entrants coming into the market and UK Institutions returning after the uncertain economic climate of recent years. As supply continues to outstrip demand, there has been an increase in investors funding speculative developments.
Prices are also rising, with land values for prime development sites now over £1m an acre, while yields are at historically low levels – reaching 3.5% to 3.75% for prime logistics facilities. Key investment deals during the six months include Warehouse REIT's acquisition of four units at Speke's Boulevard Industry Park for £35m, Mirastar's £12m investment in Whitehouse 100 in Runcorn and more recently, the sale of the Amazon distribution unit at Kingsway, Rochdale.
John Burrows, from B8RE's investment team, added:
"Investor demand for North West industrial assets has intensified. Whilst low yields have encouraged some to sell, supply remains severely restricted and an increasing number of investors are willing to take the risk of funding speculative development to acquire stock. Buyers are also looking further afield and locations once considered secondary are now experiencing a strong resurgence in activity on the back of strong occupational demand and take-up.

"Of all the property sectors, the industrial market looks best placed to weather the long-term economic impact of Covid. Given the continued growth of e-commerce, on-shoring of manufacturing processes and relatively restricted development pipeline, the current market dynamic looks set to continue."
Keep an eye on our LinkedIn and news section of our site for the upcoming Market Report July 2021.
---
Share this article