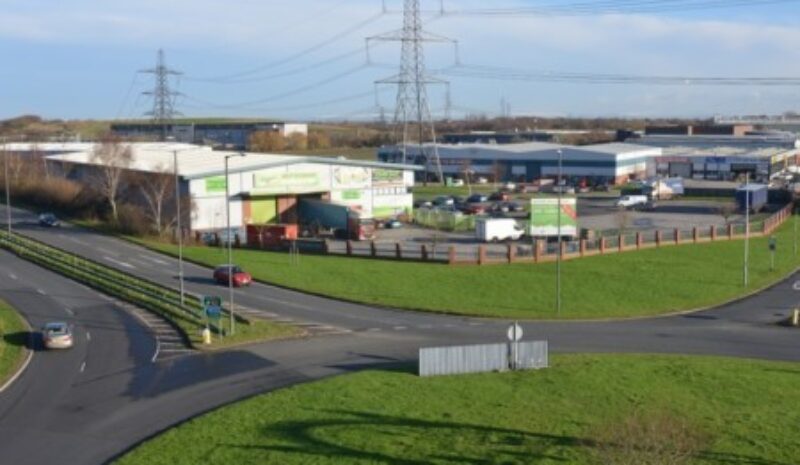 Network Space sell £20m portfolio to Industrials.co.uk

Network Space has completed the sale of Compass Industrial Park, Liverpool and Lea Green Business Park, St Helens in an off-market deal to Industrials.co.uk, a joint venture between C2 Capital and Morgan Stanley Real Estate Investing.

Compass Industrial Park is made up of the properties formerly known as Speke Hall Industrial Estate and Sky Park International, located on the approach to Liverpool Airport. Network Space bought the sites in 2012 and has since undertaken a major £2m building and facilities refurbishment programme.

Lea Green Business Park, located on the St Helens Linkway  just off J7 of the M62, is a former factory bought by Network Space in 1996 which was then extended, refurbished and subdivided to create a thriving multi-let estate.

Richard Ainscough, Group Managing Director of Network Space said "We are very proud of the job we have done at Compass, we have returned a failing industrial estate to its full potential. Businesses and employment have returned to the extent that it has attracted inward, international investment into Liverpool. The proceeds from this sale are already earmarked for new investment and development of employment workspace in the Liverpool City Region."

Julian Carey, Managing Director of C2 Capital said "We are delighted to have acquired these estates from Network Space, and look forward to working alongside existing and new occupiers to provide them with high quality, functional business space.  Over the coming months we plan to integrate Compass and Lea Green Business Parks into our wider national portfolio, which already includes two other estates in the North-West in Bromborough and Liverpool City Centre.  We hope to continue to grow our presence in the region as we expand our wider portfolio."

Network Space is an investor, developer and manager of commercial property across the North and Midlands of England. They have invested over £31m in the last four years and are currently advancing 500,000sq ft of new industrial development through the planning process.

Industrials.co.uk is a joint venture established by Morgan Stanley Real Estate Investing (MSREI)and C2 Capital in 2015 which specialises in owning and managing multi-let industrial estates in the UK.  Industrials.co.uk has acquired over £100m of industrial estates since inception in January 2015, and is seeking to invest up to £500m in the sector over a 3-5 year timeframe.  Industrials.co.uk is managed and operated by C2 Capital.

Network Space were represented by Simon Wood of B8 Real Estate, C2 Capital were represented by Will Ikin of Buchanan Bond.
---
Share this article