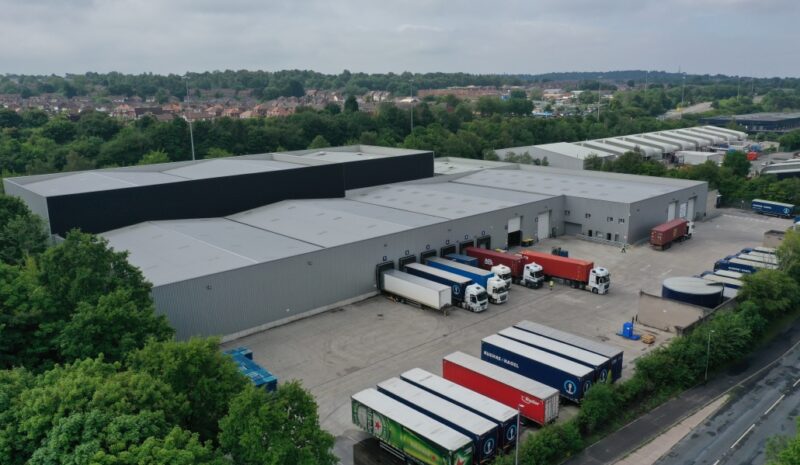 Acting on behalf of Fabrix, joint agents B8 Real Estate and Fletcher Bond have completed the sale of the Edison Point distribution warehouse in Runcorn to Cabot Properties for £6,830,000.
The sale of the property crystalises the business plan for Fabrix following the initial opportunistic purchase.
The property comprises a comprehensively refurbished 108,000 sq ft distribution warehouse, located on Astmoor Industrial Estate, Runcorn with excellent access to the region's motorway network. It is let to Kuehne and Nagel Drinks Logistics Limited, who have occupied the site since 2015.
 John Burrows of B8 Real Estate commented, 'The North West industrial and logistics investment market continues to go from strength to strength, driven by the continued rental growth within the region. Occupier demand in the North West has remained strong in 2020, with take up for 'Big Box' industrial warehouses having already exceeded the 6 year average of 4.16M sq ft. Combined with restricted supply, we envisage further rental growth in the foreseeable future.'
Michael Williams of Cabot Properties commented, 'We are delighted to have concluded this transaction on behalf of our Value Fund programme. It's a well-located asset with a strong occupational dynamic in the locality. We continue to seek both Core and Value Add opportunities to build upon our existing portfolios in the UK.'
Fabrix were represented by B8 Real Estate and Fletcher Bond.
Cabot Properties were represented by the Manchester office of CBRE.
About Cabot Properties
Cabot Properties is an international private equity real estate investment firm exclusively focused on industrial properties. Formed in 1986, the firm is a leading investor, developer and operator of industrial properties throughout North America, the United Kingdom and Europe. Cabot is focused on producing attractive investment returns by targeting industrial buildings that serve major populations and modern logistics tenants. Cabot has invested over $10 billion in industrial real estate, managing and operating nearly 3,900 tenants in over 1,400 buildings totalling approximately 190 million square feet. Cabot is headquartered in Boston with affiliated offices in London, Sydney, Dallas and Chicago.
About Fabrix
Fabrix is a London based property investment and development business, specialising in bringing value to underutilised and overlooked urban spaces. Through a fresh approach to finance, technology, and architecture, Fabrix pioneers a highly flexible model of urban development. The team carefully selects investments that are under utilised, unloved and have capacity for value enhancement. Fabrix have a strong track record in repurposing existing buildings resulting in reduced landfill and CO2 emissions associated with traditional development. Fabrix's investment and development projects are predominantly in London and Berlin and totalling in excess of 2.0m sq ft.
---
Share this article