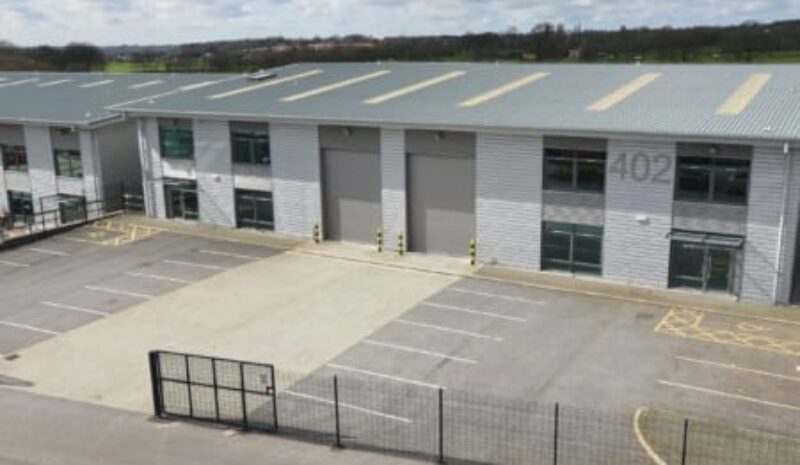 Blue Marble Asset Management (Blue Marble) has let a 16,000 sq ft North West industrial warehouse unit to a leading textile recycling company.
Acting on behalf of the Pemberstone Properties (No 1) Ltd, the Birmingham-based specialist real estate asset management company let Unit 402, Easter Park, Haydock, WA11 9UY, to Bag It Up Limited, a division of BIU Group (BIU), on a new 10 year lease at a rent of £96,264 per annum excl VAT.
BIU collects and recycles unwanted clothes, shoes and textiles in partnership with a number of charities, local authorities and commercial waste management companies via its patented recycling banks. It also operates from similar warehouse units in Huddersfield and Reading, whilst the recycling banks are manufactured at its unique, in-house fabrication unit in Halifax, alongside its head office.
Unit 402 is a modern industrial warehouse unit, situated on Haydock Lane, in Haydock Industrial Estate, adjacent to the A580 and Junction 23 of the M6 Motorway, between Manchester and Liverpool and approximately four miles north of Warrington.  It was acquired by Blue Marble, on behalf of its investment client, in 2015, with a pro-active asset management strategy already in place.
Amy Haywood, Senior Property and Asset Manager at Blue Marble says: "Delivering a new 10 year lease was part of our plan for this investment when we first advised our client on the purchase.  We deliver added value to meet our clients' investment objectives by pro-active management to a pre-agreed strategy."
B8 Real Estate advised Blue Marble.  BIU was unrepresented.
Based in Birmingham's Colmore Business District, Blue Marble Asset Management is a real estate asset management specialist which presently has more than £60 million of property assets under management.  It works for a select range of clients including investment businesses, high net worth individuals, trusts and family offices.  Its business is based on taking a holistic and strategic view of each of its property investments.
---
Share this article