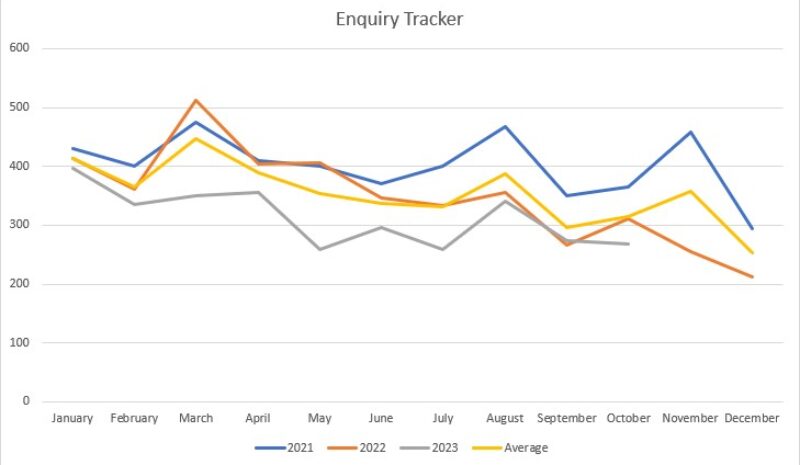 The visual representation above, reflects our enquiry levels over the past 24 months. We track enquires across all size ranges and have witnessed a slow down in enquiry levels in the last 12 months. Which we believe is mainly down to occupiers being more cautious, due to macro-economic influences such as inflation, interest rates and the cost of living crisis.
Given there are less active enquiries, take up levels have declined slightly but deals are still being done, evidenced by a strong summer. B8RE completed 24 transactions totalling 377,445 sq ft in August, and a further 189,945 sq ft in September across 15 deals.
Whilst there is more occupier caution and transactions are taking longer than they have done in the previous 18-24 months, the outlook in the Industrial & Logistics sector remains positive as we return to a more normalized market after the boom levels post 2019.
Development has slowed and the availability of quality space in the North West remains constrained, so there continues to be rental increases and a stabilization levels especially in prime locations.
---
Share this article