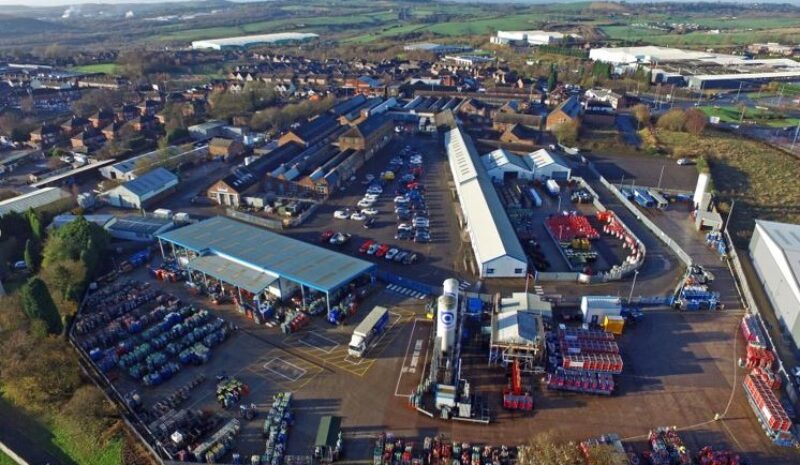 Sandyford Properties completes sale to Network Space Investments of 124,080sqft multi-let industrial estate
National property firm Network Space Investments has acquired Sandyford Properties' Newfield Industrial Estate, Tunstall, Stoke-on-Trent for £6.7m.
The high-profile sale of one of Sandyford Properties' long standing fully self-contained multi-let industrial estate comes with a net initial yield of 7.7%.
Newfield Industrial Estate has been a part of Sandyford Properties' portfolio for 21 years and has benefited from ongoing investment from the company. It covers an overall floor area of 124,080sqft which is split across industrial, leisure and office units. It also has an additional 2.6 acres of surfaced overage land throughout which has the potential to offer open-storage compounds or further re-development in the future.
The sale comes with 20 existing tenants, 70% of which are long term occupiers and have been residents on the industrial estate for over 35 years.
James Lewis of Sandyford Properties said: "The sale of Newfield Industrial Estate has allowed us to redeploy those funds into other acquisitions and to invest in the growth of our existing sites.
"We have had a series of new long-term leases agreed in recent years and the site has grown and improved significantly. Some areas have been refurbished and there is ongoing works to the site, so it's a great opportunity for the new owners to support further growth to its tenants."
Martin Mellor, Investment Director at Network Space Investments commented "We are delighted with this investment acquisition.  Newfield has been acquired as a value-add opportunity with an asset management strategy already in place, which will be delivered by NSM, the group's management company."
Sandyford Properties was advised by B8 Real Estate and Aaron & Partners LLP, whilst  Network Space Investments was advised by DTRE and FDR Law.
---
Share this article