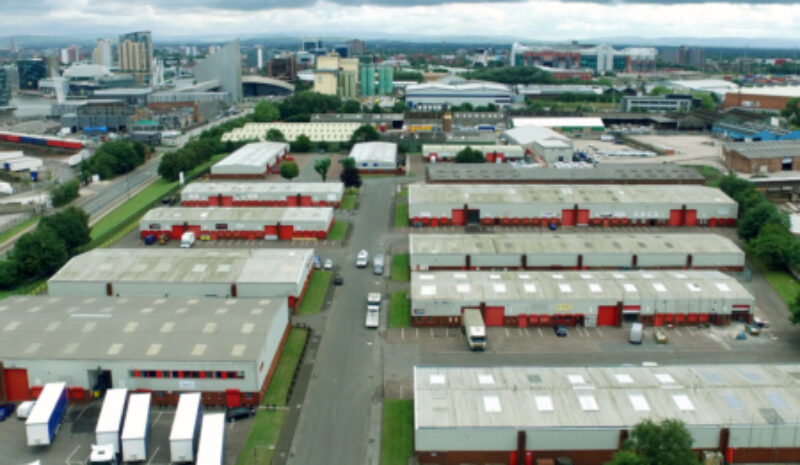 The entrepreneurial spirit of the North West means that small to medium enterprises (SMEs) have long been the heart of the region's economy. The continued growth of eCommerce and the shift away from the high street has resulted in increasing occupier demand for good quality small industrial units. However, a focus on 'big box' development means that supply is struggling to match demand. 
As we entered 2020, we caught up with Paul Thorne, from B8RE's agency team, to hear his insights on the market to date, industry highlights and potential challenges for the future of multi-let industrial (MLI).
North West attraction
Following the introduction of the Northern Powerhouse the influx of power and money has started to shift from London to the North with the North West becoming a key part of the UK economy.
According to research from the Federation of Small Business published at the beginning of 2019, the North West ranked fourth largest region in the UK for private sector businesses behind London, the South East and East England.
Over the last 40 years the region has built on its traditional strengths in chemicals, textiles, shipping and engineering and diversified into more modern high technology sectors. For example, the North West now has the largest concentration of advanced manufacturing and chemicals production in the UK as well as being home to the largest media hub outside of London.
As well as the obvious attractions of major European cities such as Manchester and Liverpool there is the emergence of Warrington and the surrounding M6 corridor as a major national logistics hub.
The region also benefits from an enviable transport infrastructure with more motorways per sq ft. mile than any other region. This in turn provides access to a large skilled labour pool with 80 percent of the UK population within a 4-5 hours' drive time.
The diversity and adaptability of the region's economy has created an entrepreneurial culture distinct from other parts of the UK creating several micro-markets populated by various MLI estates.
Industry snapshot
Industrial property sector has outperformed both retail and office sectors for rental growth over the last 20 years.
Growth of eCommerce continuing to drive demand.
Structural demand/supply imbalance due to limited new build supply.
Investor/developer focus on big box market.
Prominent trends in multi-let industrial
The NW multi-let industrial market has performed well in recent years and is an integral part of the wider industrial sector.
It has flourished in the post-recession era and has continued to excel despite Brexit uncertainty, with a strong demand for good quality accommodation, both new build and second hand, particularly within the 5,000 – 20,000 size bracket.
This strong demand coupled with a lack of supply has created an environment whereby void periods have decreased, and rental levels have risen making the MLI sector attractive to all types of investors.
Prime new build rents are now established at £7.50 to £7.75 per sq ft compared to £6.00 – £6.50 per sq ft five years ago.
Prime second hand rents have also risen substantially with locations such as Trafford Park and Warrington achieving in excess of £7.00 on Grade A second hand multi-let estates on the back of high quality refurbishment programmes.
There is also strong demand from the owner occupier market however, with even greater strains on freehold supply capital values have increased exponentially over the last 5 years with a number of recent new build units trading for well in excess of £100.00 per sq ft.
Requirements for a successful multi-let estate
The diverse industrial base of each sub-region means that existing industrial estates will vary in size, age and quality however, they are some key fundamentals that will apply to all successful multi-let estates:
Condition – Smaller occupiers are often looking to take space within a very short timeframe and can't wait for a unit to be refurbished. Therefore buildings that do no present a very good first impression are often discounted immediately.
Configuration – most industrial units are generic in nature and can adapt to different tenant requirements however poorly configured estates will struggle i.e low eaves, poor office provision, minimal loading/parking amenities.
Accessibility – Good transport links are crucial for occupiers in reducing travel costs but also for staff recruitment and retention. The majority of successful multi let states will either be close to motorway junctions, main arterial routes or within close proximity to residential areas.
Flexibility – tenants are increasingly looking for flexibility on lease terms, especially on a smaller sub 5,000 sq ft units. This flexibility allows companies to grown organically within estates.
Threats to MLI in the North West
A lack of new build supply is the main threat to MLI in the North West due to:
Competition from alternative land uses; residential, retail and leisure, particularly in locations close to large conurbations.
Higher build and land costs, particularly in the small MLI bracket below 15,000 sq ft.
Institutional funding focus on 'big box' development (100k sq ft +).
Furthermore, with older (pre-1980's) estates in danger of becoming obsolete in the next 5 years the supply of 2nd hand stock will diminish and further restrict supply.
Predictions for the future of MLI in the North West
Rental levels remain relatively low to compared to other regions in the UK with room for growth
The continued growth of online retail (which is expected to account for 53 percent of retail sales in 10 years' time) has increased demand for industrial accommodation across all size ranges with particular focus on the MLI market.
We anticipate continued demand for good quality accommodation especially as occupiers look to upscale from older estates which are becoming obsolete.
Whilst there are still a number of strategic development sites available for MLI across the region we expect focus to remain on 'big box' development and for supply restraints to continue.
As such we expect the majority of demand to be met by good quality 2nd hand MLI estates and the minimal rental difference between new build and prime Grade A second hand means that these estates will continue to remain popular with investors.
Want to learn more now? Download your copy of the current B8RE Market Report now, or learn more about our experts.
---
Share this article