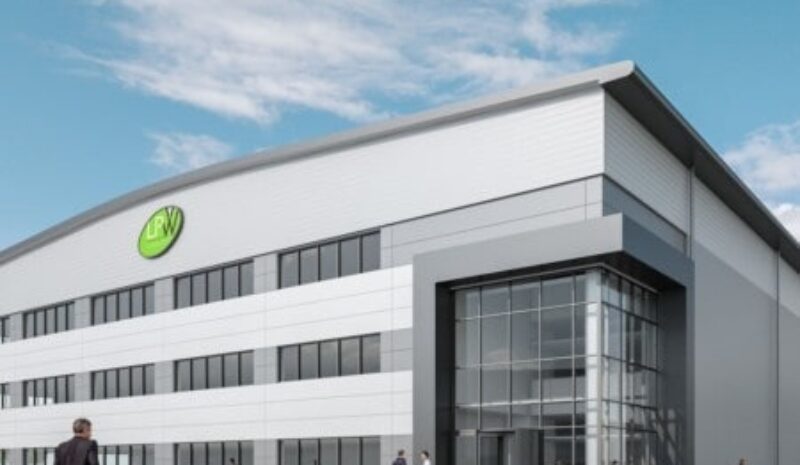 The national logistics developer, in a joint venture with Halton Council, has secured a £20m relocation deal with industrial powder manufacturer LPW at Venture Fields.
LPW currently occupies 20,000 sq ft in Runcorn and will move to the Widnes Waterfront regeneration area, half a mile from the town centre, where Venture Fields' masterplan comprises an 11-acre site being developed into leisure, manufacturing and distribution space.
In addition to the new Halton site, LPW Technology locations include a research facility at Sci-Tech Daresbury and overseas operations in the USA and sales offices in Germany, Italy with a global reseller network covering the rest of Europe and Asia.
Portal Construction has been appointed main contractor and is now on site working with AEW Architects, Tier Consulting, C4 Consulting and KGA to deliver the new facility, which is scheduled for completion in September 2017. B8 Real Estate & CBRE advised DB Symmetry. LPW was represented by Aherne Property Consultants.
Andrew Dickman, director of DB Symmetry, said: "With approximately £70m estimated to be invested in this area to develop commercial, leisure and residential opportunities and key infrastructure projects such as the new Mersey crossing coming forward, Venture Fields is becoming a well-established business destination. Securing a prelet to a highly respected company such as LPW is a ringing endorsement of that."
Phil Carroll, chief executive of LPW Technology, said: "This is an exciting chapter for the business and the region's advanced manufacturing sector as a whole. Our new facility is dedicated to manufacturing metal powders for additive manufacturing. We are planning to create more than 120 new high quality jobs by 2018 and this will be the largest single investment in metal additive manufacturing in the UK to date."
Halton Council leader, Cllr Rob Polhill, said: "It is great that we are working with DB Symmetry once again and we are delighted that one of our fastest growing firms, LPW Technology, is moving onto Venture Fields, a very important site for us.
---
Share this article