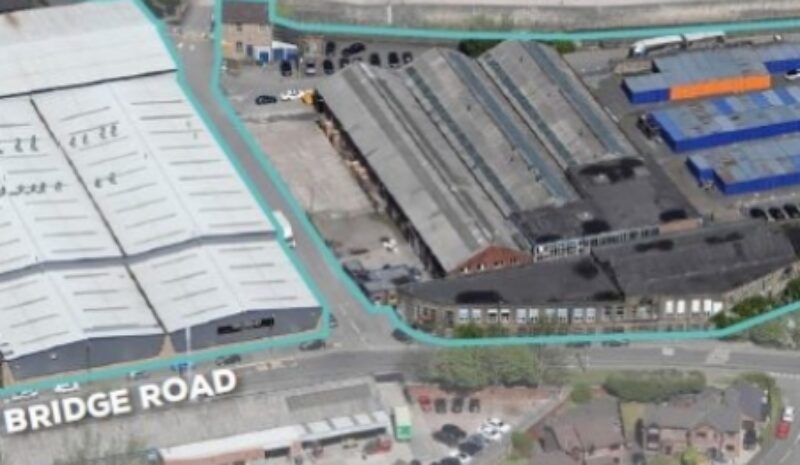 Harworth Group plc, a leading regenerator of land and property for development and investment, has purchased Etherow Industrial Estate ("Etherow") in Glossop, Derbyshire as part of its strategy to improve the quality and breadth of its recurring income base.
The 10.37-acre Etherow Industrial Estate has been acquired for £6.5 million plus acquisition costs, utilising headroom within Harworth's existing £100m Revolving Credit Facility (RCF).  Situated two miles east of Junction 4 of the M67 with excellent access to Greater Manchester, Lancashire, Cheshire and Derbyshire, the site comprises 202,070 sq. ft of built space which comprise a mixture of manufacturing, warehouse, trade counter and office units.
The fifteen tenants already on-site include Howdens Joinery, Neville Johnson and Apex Storage. Etherow currently generates a passing rent of over £682,000 per annum, representing a net initial yield of 9.84%.
Harworth's Business Space team will now use its asset management capabilities to generate additional income and increase its future value, including the letting of vacant space and further refurbishment to improve its underlying value.  The site's relatively low site coverage of 44.5% also provides an opportunity for the build-out of new commercial space in future.
The purchase forms part of Harworth's strategy to improve the quality of its recurring income base as a business, in order to cover its growing operating costs, as it continues to grow. Harworth intends to utilise existing headroom from its reserves and existing RCF to purchase other suitable income-producing properties in its core markets in the North of England and the Midlands in the remainder of 2019.
Naomi Fenwick-Goldthorpe, Associate Director of Business Space at Harworth Group plc, said:
 "The purchase of high-yielding income-producing stock close to motorway junctions which we can then use our skill to extract further value from is central to Harworth's business model.  Etherow completely fits this bill and I thank our team of professional advisors in helping us to get this deal over the line quickly.  We will now immediately concentrate on effectively asset managing Etherow whilst also continuing to aggressively pursue other new income opportunities in the North West, Yorkshire and the Midlands."
John Burrows, Investment Surveyor at B8 Real Estate, said:
"The purchase provided an excellent opportunity to acquire a significant, fully self-contained, multi-let industrial estate.  The average rent across the Estate is low, providing significant scope to drive this forward through pro-active asset management alongside refurbishment of the existing accommodation and common areas.  The location benefits from a strong industrial heritage, a large, skilled labour force and an inherent lack of industrial supply, as highlighted by the low void rate and excellent tenant retention throughout the Estate."
Both B8 Real Estate and Eversheds advised Harworth Group on the purchase. The vendor was advised by Dan Crossley of Avison Young.
---
Share this article